There are so many talented individuals and groups out there who want to bring their magic to the world but don't have the means to do so. At the same time, executives and producers find themselves dealing with artists who have already made it big and start to get mundane after a while. While both sides crave a breakthrough, talent shows have started popping up all over the world to meet the need. Let's take a look at the most watched talent TV shows out there according to Ranker.com:
THE VOICE
Originally a show from Holland, The Voice gained popularity in the US since it first aired. The show is about getting singing contestants, either single or duets from ages 15 and up at a public audition and then star judges who coach their respective teams to the win. Past and present judges include Shakira, CeeLo Green, Christina Aguilera, Adam Levine, Usher, Pharrell Williams, Gwen Stefani and Blake Shelton.
AMERICAN IDOL
American Idol has probably been one of the most long-standing, popular music shows to ever air on TV. The original panel of judges included Simon Cowell, Randy Jackson and Paula Abdul, though it has since changed to include at different times, Nicki Minaj, Keith Urban, Harry Connick Jr, Mariah Carey and Jennifer Lopez. This show has been responsible for the most number of Billboard Hits from their winners and other participants who also went on to make a name for themselves in the industry including Kelly Clarkson, Daughtry, Lee DeWyze, etc.
AMERICA'S GOT TALENT
America's Got Talent is part of the British franchise, Britain's Got Talent. This show has the widest audience because it includes acts of different kinds. Magicians, dancers, singers, musicians, acrobats and every other talent you can think of have been included to be perform on the show. There have been a series of changes at the judging panel since its inception and included David Hasselhoff, Brandy Norwood, Piers Morgan, Sharon Osbourne, Howie Mandel, Howard Stern, Mel B and Heidi Klum with Simon Cowell set to replace Howard in 2o16. Like other talent shows, this one too includes a live audience and public voting through monetary digital mediums.
BRITAIN'S GOT TALENT
The parent show that inspired shows such as America's Got Talent and India's Got Talent is still going strong in its home country of the UK. What is unique about this show is that more than anything else, it shows how entertaining the English can be! It encourages those talents from Europe who can afford to cross borders. There have been unique acts that have crossed the stage over time that have gone on to become famous in their respective fields. The entertaining duo of Ant & Dec have also kept the show quite upbeat and enjoyable. This show doesn't look like it's going to quit anytime soon.
X FACTOR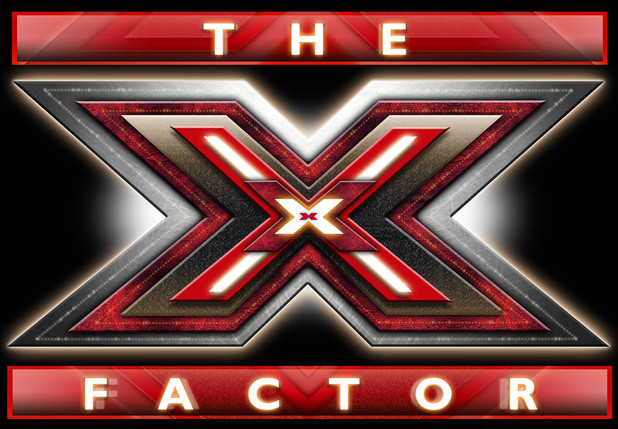 Since Simon Cowell has a penchant for pop stars, he managed to produce another fantastical music talent show that has franchises all over the world. The X Factor is quite similar to American Idol, but with a twist. The winner is supposed to have that "factor" that makes her or him stand out from the rest of the competitors. Also, the judges mentor the contestants to bring out the best in them. This show rivals against The Voice at the moment.
SO YOU THINK YOU CAN DANCE?
With all the music talent shows that keep airing, it's good to see a dance show in this mix! The producers of the show probably thought of this idea after watching movies such as You Got Served, Step Up, Stomp The Yard, Center Stage, etc. and observed their popularity. The show has amateur to semi-professional dancers learn different types of dances as the show progresses and the winner has many opportunities at hand to further their ambitions on the dance floor.
LAST COMIC STANDING
Who doesn't like some good comedy in their mundane lives? That's the reason why this show has had a re-boot since last year. It features stand-up hopefuls who are pre-auditioned and come to perform live on stage. Their acts are supposed to entertain the audience and procure votes so that one talented comic wins cash prizes and performance opportunities. Let's see what the show has in stores in the upcoming seasons!
AMERICA'S BEST DANCE CREW
As the name of the show suggests, this show is about dancing crews who come up with amazing talent to make them win the show, earn money and get performance opportunities. The contestants are put through strenuous and difficult tests, but those that persevere are crowned kings of the dance floor. It is really spectacular to watch the show and observe how they improve their style and talent as the show goes on.
JUVENTUD VIBRA
If you Google this show, you are bound to come across a different language describing the show, because it is actually from Puerto Rico. The show is about people who apparently impersonate the biggest stars out there. If you check their YouTube channel you will be able to see some of the most talented impostors to pop stars like Beyonce and Lady GaGa who are bang on with their act! It really is a joy to watch those people who won't earn a name as big as these celebrities but who just as much talent as they have!
THE SING-OFF
The Sing-Off is an amazing show that features a cappella groups that harmonize their way to the top. The judging panel was been pretty star-studded with celebrities such as Ben Folds, Shawn Stockman, Nicole Scherzinger,  Sara Bareilles, Flo Rida, Jay Sean, Natasha Bedingfield, Neil Diamond, etc. judging. The talent on this show is unbelievable and can really take your breath away when you watch!
Liked this article on MOST WATCHED TALENT TV SHOWS and have something to say? Comment below and don't forget to SHARE THIS ARTICLE!